Hide your IP address
An IP address is your public identity that others can use to track your information. Some websites even track the patterns of how you click, which page you view the most, etc., and sell the data to companies. You might also want to hide your IP if you browse content, which is restricted to your area.
Some countries block specific content for their region, and as a result, the users can not view the content. If you are defying that restriction, you must change the IP address to avoid any issues.
Now, as you know why you must hide your IP, let's see how you can change your IP address. There are numerous ways that you can use to change or mask your IP. There are browsers, proxy websites, and VPN clients that you can use.
How to hide or change your IP address
You can use these applications and services to hide your IP address:
VPN or Virtual Private Networks (Paid and free)
Tor browser (Free)
Opera browser (Free)
Public WiFi
Proxy Websites
1. VPNs (Virtual Private Networks)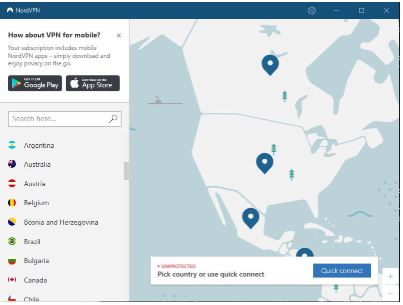 VPN lets you change your public IP. When you visit a website while being connected to a VPN, the site will not see your actual IP. VPNs give you a list of Countries or areas that you can choose from, and you'll be assigned an IP address of that area or country. These IPs are owned by VPN providers. There are both paid and free VPN providers available, although premium VPNs provide more options and privacy.
Some good VPN providers:
CyberGhost VPN: Best For new users
Nord VPN: Rated best in 2020
Express VPN: Top Rated for Speed
Surfshark: Comparatively Cheaper
Turbo VPN: Personal Favorite
Private VPN: Numerous Protocols Available
Ultra VPN: Good Customer Support
Vypr VPN: Desktop Friendly
When buying a VPN, make sure it has a no-logging policy. Most VPN providers offer you a trial period that you should use before purchasing them so that you can make sure their IPs work on the websites that you regularly browse (some websites block VPN IPs). You can also buy a dedicated IP address from your VPN provider.
Note: You can also buy a Linux Virtual Private Server (VPS) from Vultr or Digital Ocean if your want to have a dedicated IP different from your actual IP. Install GNOME desktop on it, and browse any website without exposing your actual IP. This looks complicated, but there are tons of tutorials online to help you.
2. Tor Browser (Website)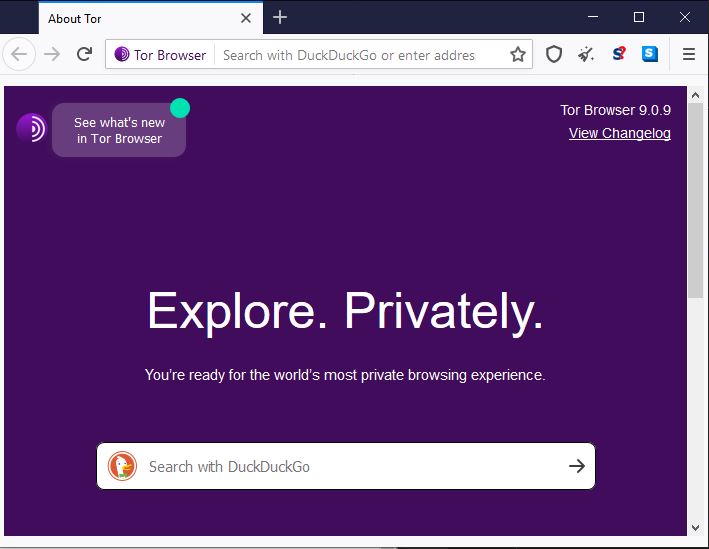 It is a simple yet effective browser that will help you mask your IP address every time you open it and visit some websites. It gives you an anonymous identity. It changes your IP address so that it becomes hard for anyone to track you.
There are two ways of running Tor. Either you can go for the complex one that involves the command line, or you can simply install the Tor Browser application for your Windows and get going.
It is available for multiple operating systems like Windows, OS X, Linux, and Android. So, you can use Tor to hide IP address on your Mac and Windows for completely free. It has various other advantages like it is completely anonymous, and everything you browse gets deleted after you close the browser, no history is saved, and every time you connect, you get a different IP. However, some websites might not support Tor. Another disadvantage is that it can sometimes be slow. Still, Tor is probably the best way to hide your IP address, if you don't want to pay for a VPN.
Opera can also help you mask your IP and assign you a new IP that makes it hard for others to track you. However, it uses an in-built VPN service that does the magic. There's no subscription required, and it uses the 256-AES encryption that makes it safe.
Steps to enable VPN on Opera

Open Opera
Go to Settings in the top right Corner and search "VPN" in the top-right search box. If you still don't find the VPN settings, follow the steps below.
Then Go to Privacy & Security or Go to Advanced and then Privacy & Security.
Then scroll down until you find the VPN tab. Click on Enable
Close the declaimer if it appears and enable the VPN.
You will see a small VPN logo in the URL address bar indicating VPN is live.
After enabling VPN, check your IP on ShowMyIP to confirm your location is hidden.4. Using a public WiFi
Note: Although using public WiFi will hide your IP, it's not the best solution if you also want to protect your privacy.
These days cafes, local eateries provide free WIFI to their customers. You can order something and bring your laptop along and get going. Whether it is your mobile, tablet, or laptop, when you connect it to a WIFI and search for something on the web, the IP address of the WIFI is what becomes exposed. That way, your IP won't be revealed to the websites you browse.
5. Proxy Websites
One of the oldest methods to change IP address is using Proxy Websites. There is no barrier to the device or platform, as you can use the proxy websites directly from your browser. You just have to visit a proxy website, and you can browse anything from that tab.
Many websites might not work the way they're supposed to when you browse them using proxy websites. Also, I'd not recommend proxy sites to browse websites where you might have to add your credentials or other confidential information. Some good proxy sites:
Disclaimer: The links above to CyberGhost VPN and Nord VPN are affiliate links and I earn a commission at no extra cost to you if you purchase from them after visiting their website via those links.